Yesterday I spent a night on the town, but the night also included a day and it wasn't a town, it was a city. Okay, perhaps the cliché was inappropriate so let me just explain what I did. I went about a day's activities and snapped a picture of every QR code I came across. The goal is to explain to you what types of businesses are using QR codes and how. Let's begin.
I woke up and checked the mailbox. My bank statement had come in and there was a QR code right on the envelope. Score one! Also, a CD I had ordered from Rhymesayers Entertainment had come in. Along with the CD I was sent a free sticker promoting the Fifth Element music store. On the reverse of the sticker was a QR code. I hadn't been awake for twenty minutes and I already had two codes. They really are everywhere.
I had lunch at Chilis. I was actually quite surprised by how much they were utilizing QR codes. Each menu was accompanied by a nice QR code as was the drinks menu.
In the evening I went shopping for my nephew's birthday. While I was in a calendar and novelty store I found a strange toy that has come out recently. The I Am T-Pain microphone has built-in autotune so you can sound just like T-Pain and every other rapper in the year 2008. I actually only inspected it out of curiosity, but I got lucky: there was a QR code on the back of the box.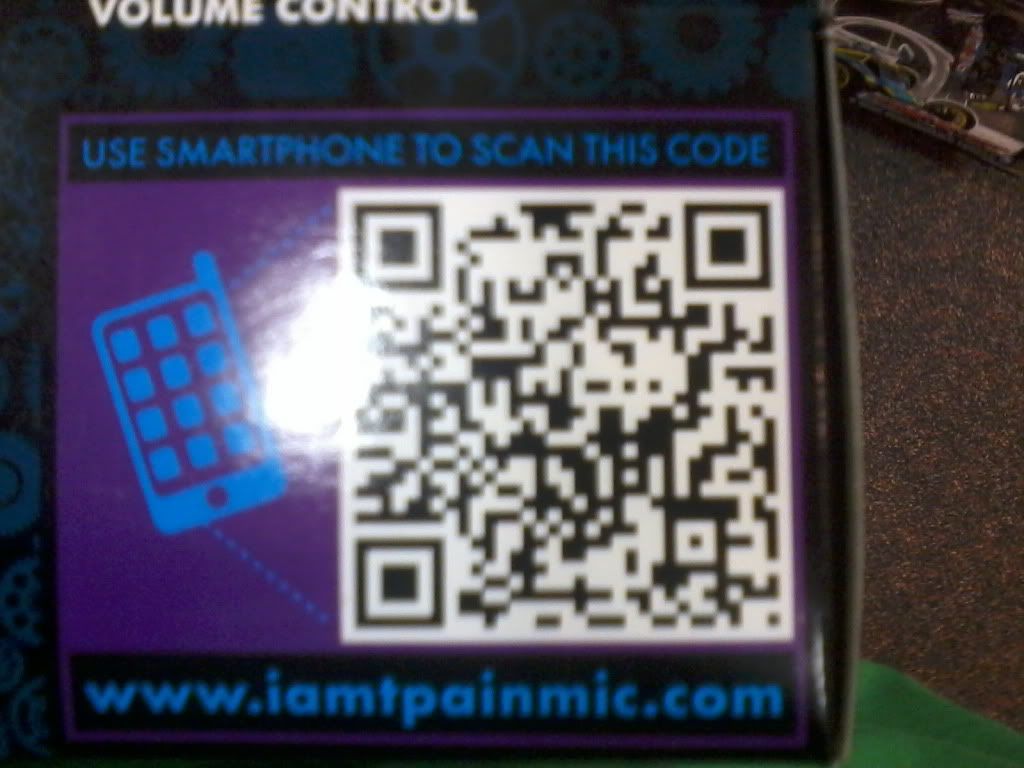 While out and about I found a business card for an original acoustic artist. It actually turned out to be a guy I had met in years past. Always one to keep up with the times, Chris put a nice, big QR code on the card.
On my way home I noticed that my tank was low. I stopped at a Hess gas station and while I was pumping, I noticed an advertisement on the gas pump. It was for a free smartphone with a two-year contract and wouldn't you know it, it was punctuated with a QR code.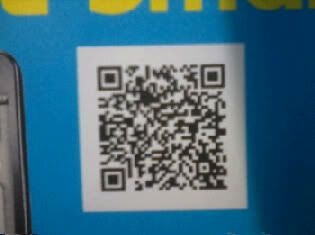 In the late night I ran to the local Price Chopper to pick up a few groceries. While I was in the snack aisle I spotted this little fella on a display for Saratoga Chips.
I didn't exactly go too many places, I'm more of a shut-in, and I'm sure I missed a bunch in the places I did go. Point is: QR codes are out there. Sometimes you'll have to look, other times they'll find you. Try scanning the above images with your reader app. I'm not an expert photographer so some of the pictures are crude and might not be readable.